Wilder Group Real Estate is a premier team at Sunriver Realty. Cheryl Tronson, a key member of Wilder Group Real Estate started at Sunriver Realty in 1994. Below is a little about our wonderful team of brokers that includes Wilder Group Real Estate among other teams and individuals.
Sunriver Realty
Sunriver Realty's relationship to the Central Oregon real estate market began way back in 1968—the year Sunriver Realty was founded. Even with this long history within the Central Oregon region and real estate market, we have had an ongoing dedication to learning about both. In so doing, Sunriver Realty brings a level of intimacy and perspective that helps set responsible expectations and enables successful results.
We started in an unknown resort located in the center of Oregon and the middle of nowhere, or at least some called it that. It's amazing to see how Sunriver has grown to become one of the country's preeminent resort communities.  Although our company has expanded over the years, our core beliefs remain unchanged.  Integrity matters more than money. Experience matters more than marketing.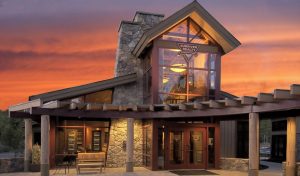 A lot of brokerage companies talk about being different. And though everyone may coin a slightly different headline, clearly not everyone could be. Sometimes "same" may even be a good thing. But keeping it simple is always better. We've been successful by concentrating on the job at hand, doing it better, while letting everyone else worry about how different we are.
Our real estate brokers are indeed quite diverse in background, but share a genuine love for Central Oregon and the equally diverse opportunities it offers. This helps our clients better understand the market and process of buying and selling homes, condos, and other real estate in the area. It's probably no accident that this part of the state, and this job aren't well suited to sitting at a desk. Good thing. This is a richly connected team that can't help but be focused outward and involved with the region and communities, local business, events and recreation, and most importantly, pro-active in our client's best interest.
Our clients and neighbors, the residents and business owners of the region take their property and the well-being of their community very personally—it is also personal to us. It is who we are, what we do, and where we live.
Active Listings in Sunriver
Questions? Contact Us